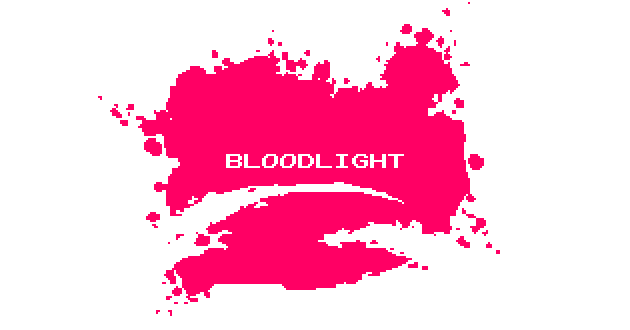 Bloodlight
A downloadable game for Windows
A game about spraying blood and mortality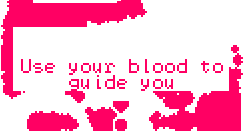 X/J - Jump
C/K - Action
Arrows/WASD - Move
Enter - Pause
V and Space cycle through palettes
Xbox controller supported
Made by Zahran Worrell in 2 days for Mini Jam 72
Debug
Ctrl 1 opens data edit
Ctrl 0 will erase save data
Download
Click download now to get access to the following files:
Bloodlight_Post v2.5.exe
2 MB
Bloodlight_Post v2.4.exe
2 MB
Comments
Log in with itch.io to leave a comment.
So good, graphics are very satisfying!
Hi again! I'll be playing Bloodlight tomorrow on stream as part of my next Jammy Wednesday at 3:30pm EST. I hope you can drop by so we can chat about your game, and about the challenges/rewards of hosting jams so often!
Hi :D, I've made a video about your game and wanted to share some feedback with you, hopefully it's useful to you :D
-The main concept and the mechanics that you have put into the game are quite interesting and well thought, that makes the game feel pretty solid :D.
-The visual style is what the game mechanics needed as the combination of colours you've chosen work very well.
-I would make the game a little bit easier on some moments where, as you can see, I got stuck after being able to pass the levels with no problems until those points where the difficulty gets higher very fast.
In conclusion, the idea is great and I hope you keep working on it and in new games. Hopefully this is useful for you :D, also if you could subscribe that would help me a lot :)
Regards
Ah thanks, that was a very insightful video. Level design was never my strong suit, so it's nice to see someone who isn't familiar with the game play it.
I did notice that you were playing an outdated version of the game, in the latest build, some of the problems regarding difficulty have been fixed.